Lots of MortarPR client chatter going on. Westport, miraDry…in some decidedly different types of media.
Let's round it up Mortarblog! Gameshow! Style!
We're used to clients having questions. But we've never had a client actually BE a question. Until now. Last week, Mortar client miraDry was featured as a question on Who Wants To Be a Millionaire? (EDITOR'S NOTE  –  Whoa, "Who Wants To Be a Millionaire" is still on? Do people still want to be a millionaire? That doesn't even get us out of the 99% does it? Wouldn't we still have to watch gameshows with the commoners? Sigh.) Ahem.  What were we saying? Ah, yes. Ordinarily this would be the part where we tell you who miraDry is and what they do, but let's see if you can figure it out:
Leave your answer in the comments, and we'll tell you if you're smarter than Zany Hat Lady here. (She passed on the question.) Something tells us you are.
MEANWHILE, IN BURBANK…
THIS! IS! JEOPARDY!
ALEX TREBEK:
"The category is "Cities That Rhyme With Blue-ston."  Natural gas engine innovator
Westport was mentioned in the Chronicle – this Texas city's daily paper. French Stewart?"

FRENCH STEWART:
"The answer, of course, is "onions." "
ALEX TREBEK:
"What? No! Burt Reynolds?"
BURT REYNOLDS:
"Yeah, whaddaya want?"
ALEX TREBEK:
"Never mind. The correct answer is "Houston." The Houston Chronicle. You have control of the board."
BURT REYNOLDS:
"Gimme "The Rain In Spain" for $8,000."
ALEX TREBEK:
"Good Lord, man! That category is "Train Travel," and for $400, the question is: "Westport is putting
natural gas-powered trains on the rails according to this City By The Bay's newspaper.  Mr. Connery."
SEAN CONNERY:
"Moo."
ALEX TREBEK:
"That is incorrect. "Moo" is not a city. The correct answer is "San Francisco." The San Francisco Chronicle.
There were other media mentions of Westport's role in this groundbreaking new energy movement, but you three are idiots. I hate my life."
SEAN CONNERY:
"I'll take "The Pen is Mightier," Trebek."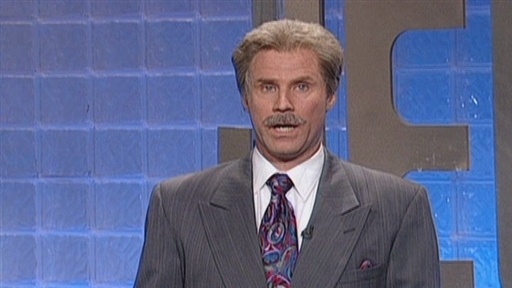 ALEX TREBEK:
"Oh no you won't."
Aaaaand that's all the time we have for now.
If you need a story picked up, get ahold of MortarPR's Allyson Stinchfield. She'll put you right out there where everyone can see you.
As for the rest of you?
Here's a big Dating Game smooch. We'll see you next time.
Allyson Stinchfield's wardrobe courtesy of Botany 500.